Cartoon Caption Winner: In Tow
And the winner of The Edge's June cartoon caption contest is ... Stephanie Demsey, information security and systems analyst at Texas Partners Bank. Her creative caption: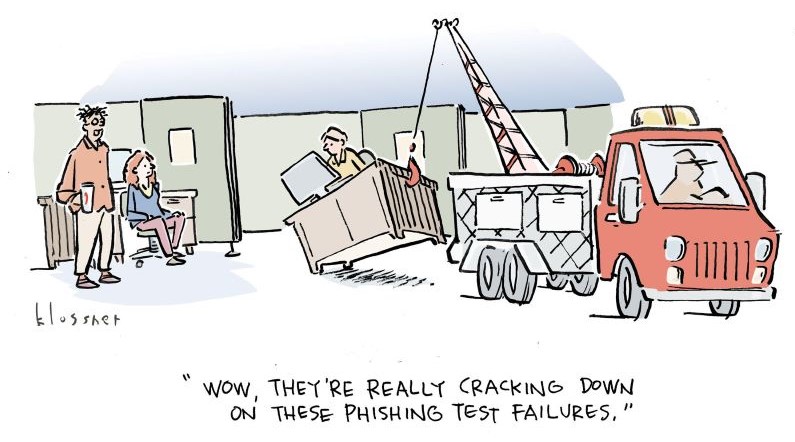 A $25 Amazon gift card is on the way, Stephanie! Thanks to all who participated. We'll be back next week with a new contest.
John Klossner has been drawing technology cartoons for more than 15 years. His work regularly appears in Computerworld and Federal Computer Week. His illustrations and cartoons have also been published in The New Yorker, Barron's, and The Wall Street Journal. Web site: ... View Full Bio